Light Up South East Asia - Focus Ho Chi Minh City VVTS - 19th December 2021 from 1200Z-1700z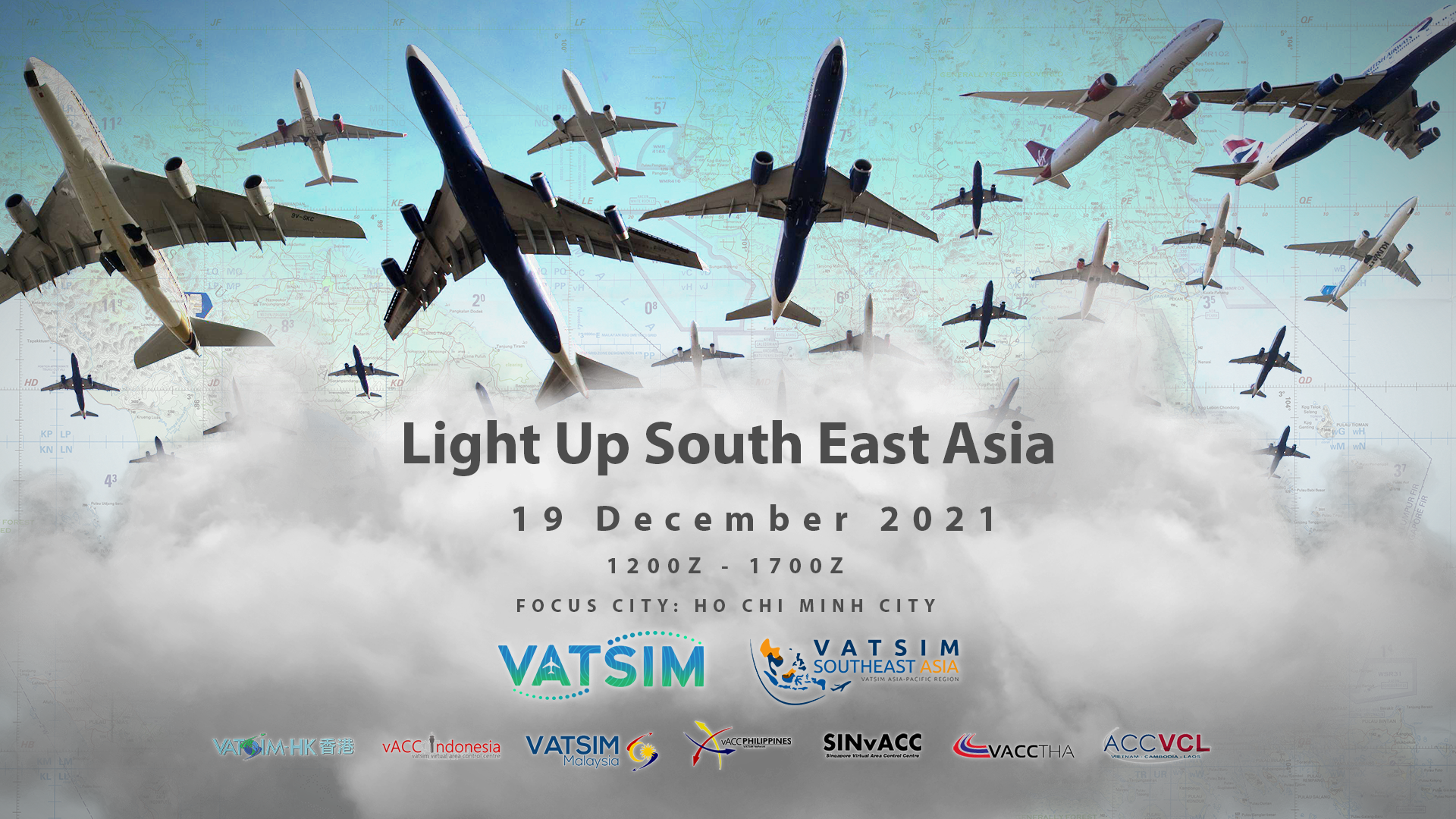 VATSIM South East Asia Division is proud to present our bi-annual division-scaled event, Light Up South East Asia! Spanning across 13 FIRs, we aim to provide top-down ATC services within each country's capital. During the 5-hour event, we warmly invite pilots to fly into and out of our focus city to the other capital cities in the division.
Our second light-up in 2021 will focus on the city of Ho Chi Minh City – VVTS. Join us on 19th December from 1200Z-1700z as we show you our warm hospitality.
Full ATC to be expected at:
VHHH – Hong Kong (and/ Kaitak VHHX)
VTBS - Bangkok
WMKK - Kuala Lumpur
WSSS - Singapore Changi
WIII - Jakarta
RPLL - Manila
VVTS - Ho Chi Minh City
This topic is closed for replies.