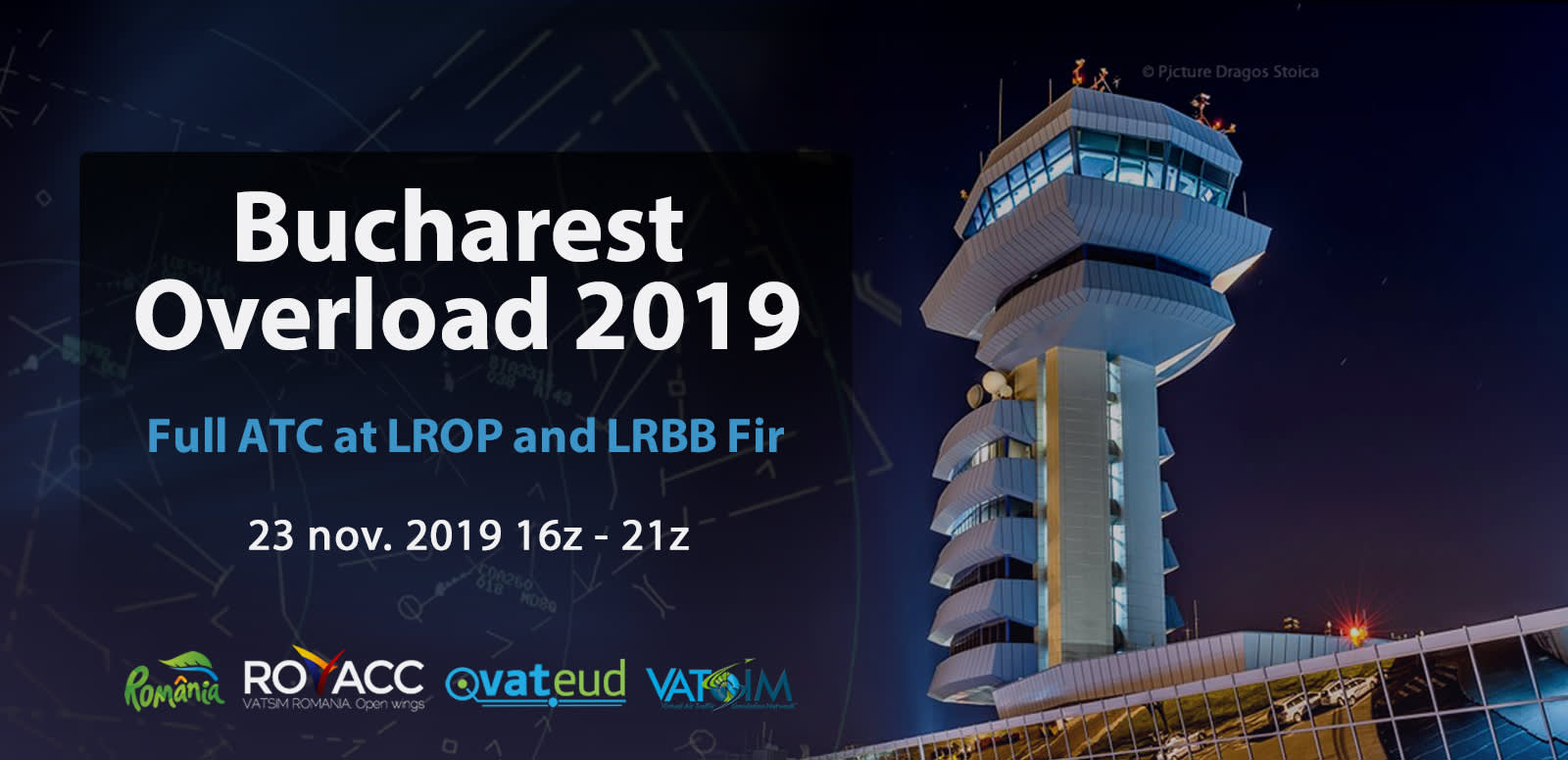 23 Nov 2019 16:00 - 21:00
Autumn is here... Winter will eventually come... Temperature and due point are moving closer together... You are enjoying your cruising level at Mach .78 looking at the nice white fluffy clouds below you... It is just a matter of time until reaching your top of descent … You try to prepare for your briefing when a serious, but cristal clear voice on the frequency alerts you: "low visibility procedures in operation at Otopeni".
We are pleased to announce the ROvACC's autumn overload event. This year it will be on the 23rd of November, from 16 to 21 ZULU TIME
Come and fly into and out of Bucharest Romania (LROP/OTP) and have fun flying in a high traffic situation. We'll enjoy controlling you and we promise no holdings... as much as practicable, at least :)
You can take a domestic or an international, a short or a long flight, use your favorite plane or try a new one, fly with your virtual airline or leave it to faith to decide your flight details. Go to the booking page and push the "I feel lucky" button to get a random real-life flight happening at that exact moment.
Be sure to check our Pilot Briefing Guide, our charts and the sceneries available for Bucharest Henri Coanda International Airport as well as other airports in LRBB FIR or our website.
We'll be waiting for your flight on the 23rd of November 2019, between 16z and 21z!
SkyTeam Virtual pilots will receive a 50% score bonus for any of the routings between the involved airports flown on VATSIM, as listed below. Charter flights are not eligible for these bonuses. Please use the routing provided by VATSIM, not the routing provided by SkyTeam Virtual to ensure a smooth experience for all pilots involved.
NEW: The bonuses below will only be granted once you complete your flight and have flown your flight on VATSIM. They will not be granted for any route between the destination pairs, as they would have been before.
Get a bonus for flying from any destination to Henri Coandă International Airport (OTP/LROP) on VATSIM during the event.
Get a bonus for flying from Henri Coandă International Airport (OTP/LROP) to any destination on VATSIM during the event.