Colourful Sky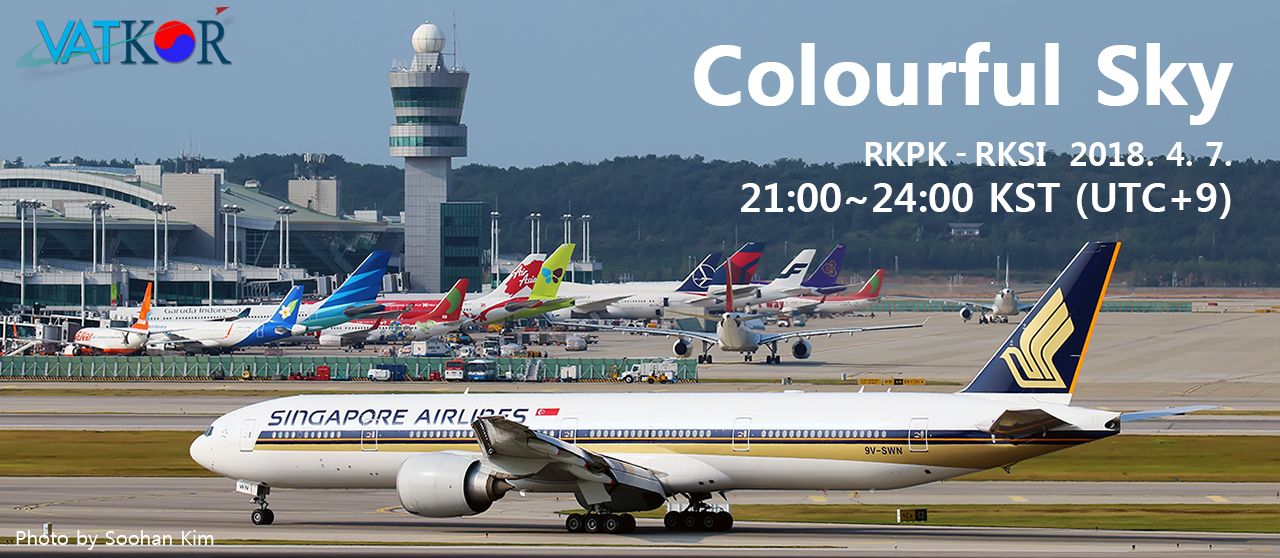 VATKOR has invited SkyTeam Virtual to take part in their upcoming event of April 7th . The event will take place between 12:00Z and 16:00Z and will be between the airports of RKSI and RKPK, with RKSS open as well. Our route network allows for the use of normal Korean Air routes between these destinations.
More information can also be found on our forum.
VATSIM Guangzhou - Bangkok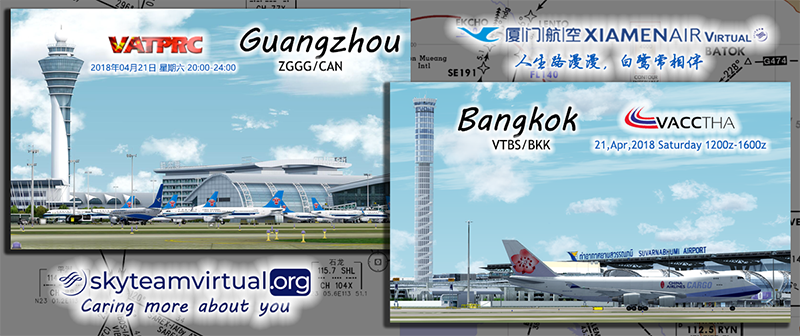 21 Apr 2018 12:00 - 16:00
This Saturday, it is our greatest honor to have SkyTeam Virtual, Xiamen Virtual, VATPRC, VATSEA and VaccTHA to organise this event together.
Guangzhou - Bangkok (freeware scenery required as most simulators do not have VTBS as a standard airport) Baiyun Airport to Suvarnabhumi Airport
Xiamen Air Virtual will add their company flights for this event and SkyTeam Virtual has many flights for you to choose. Come and fly with us!
Our routes: